At A Glance Cloud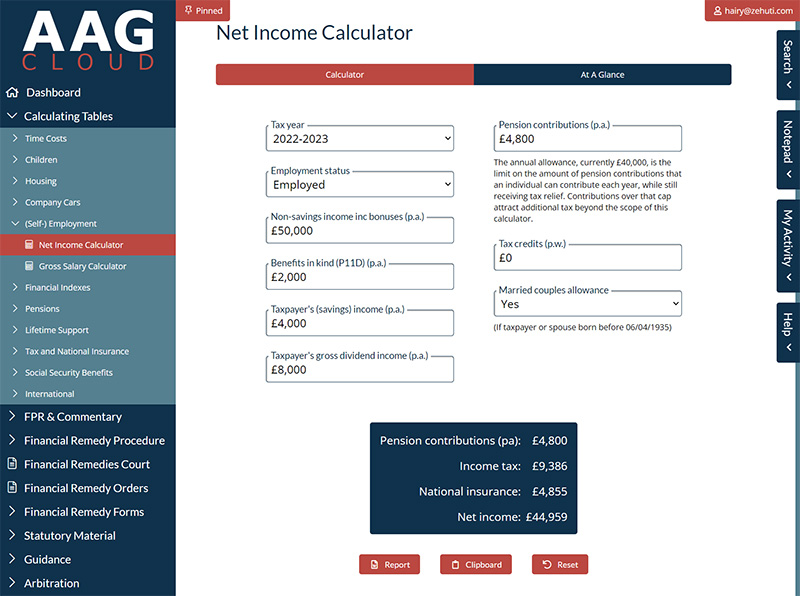 At A Glance is the FLBA's publication of vital facts and figures for all family practitioners. Produced by Mr Justice Mostyn, Lewis Marks KC, Gavin Smith and Joseph Rainer, it is used in court and negotiation at all levels.
At A Glance Cloud is the online companion for the book, that as well as containing the original content, presents the book's tables and algorythms in the form of calculators that produce detailed reports as PDFs and Word documents.
It's usable as a website, but also installable as a Progressive Web Application, compatible with desktop and mobile devices for offline use.